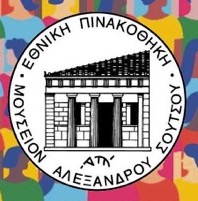 The National Gallery – Alexandros Soutsos Museum, on the occasion of the International Museum Day 2020, presents Solitaire / Solidaire, a digital project set to run from May 1-18 on Facebook and Instagram, in the form of 2 to 3 daily posts, featuring works from all curatorial departments, selected and commented by the respective curators.
Attuned to the particularities of the current social condition, caused by the pandemic and experienced collectively on a global level, the Greek National Gallery remains active online and invites its friends to a thematic tour, inspired by this year's International Museum Day theme, "Museums for Equality: Diversity and Inclusion". The representation of all the collections of the largest museum of modern Greek art ensures the variety of the project's features, while the emphasis on social cohesion and solidarity as central notions for the selection of artworks justifies the title's wordplay.
The curators of the National Gallery revisit the museum's inventory from a perspective informed by concepts such as resilience and social cohesion; human solidarity and synergy; collective visions and achievements; beneficial coexistence and recreational gatherings: preconditions of well-being, which carry substantial weight during the current, unprecedented social condition.
The event will conclude on May 18, International Museum Day, with the launching of a digital exhibition, hosted on the official National Gallery website and featuring a synthesis and fresh juxtaposition of the individual posts, published the previous days on the social media.
www.nationalgallery.gr
Facebook, Instagram: @nationalgalleryathens
SUPERVISION: Marina Lambraki-Plaka, Director. CONCEPT: Artemis Zervou. COORDINATION: Efi Agathonikou, Elpiniki Meintani, Artemis Zervou. SELECTIONS-TEXTS (alphabetically): Efi Agathonikou (Western European Painting). Tonia Giannoudaki (Modern Greek Sculpture). Zina Kaloudi (Modern Greek Painting: early 20th cent.-1940). Maria Katsanaki (Modern Greek Painting: 19th cent.). Elpiniki Meintani (Photographic Archive). Katerina Tavantzi (Prints). Lina Tsikouta (Modern Greek Painting: 1945-present). Artemis Zervou (Christos Kapralos Collection). TRANSLATION: Artemis Zervou. PHOTOS-IMAGE PROCESSING: Stavros Psiroukis, Thalia Kymbari.