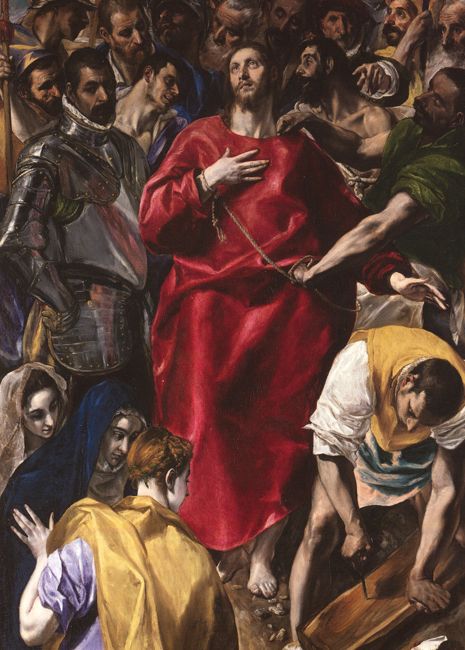 National Gallery - Central Building
National Glyptotheque, from 01/04/2015
The National Gallery – Museum Alexandros Soutsos from 04/01/2015 presents a tribute to El Greco:
"An imaginary digital museum. Monumental Works by El Greco in Toledo and Escorial," in the National Glyptotheque, Army Park, Goudi.
Monumental works of Greco are presented in their natural size, commented and animated with the latest digital technology.
Please watch related video here.
On the occasion of the tribute the relevant publication was released: "El Greco His Honor & Remembrance Thanks to the 400 years of his death".
Duration of each projection: 90'
The tribute was held with the support of the Ministry of Education, Culture and Religion.
Sponsors: Onassis Foundation, Aegean Airlines, Autohellas HERTZ, Samsung.
Sponsor of the relevant issue was Autohellas HERTZ.
The tribute to El Greco will last until the end of June 2015 and will restart on September, 14th, 2015.