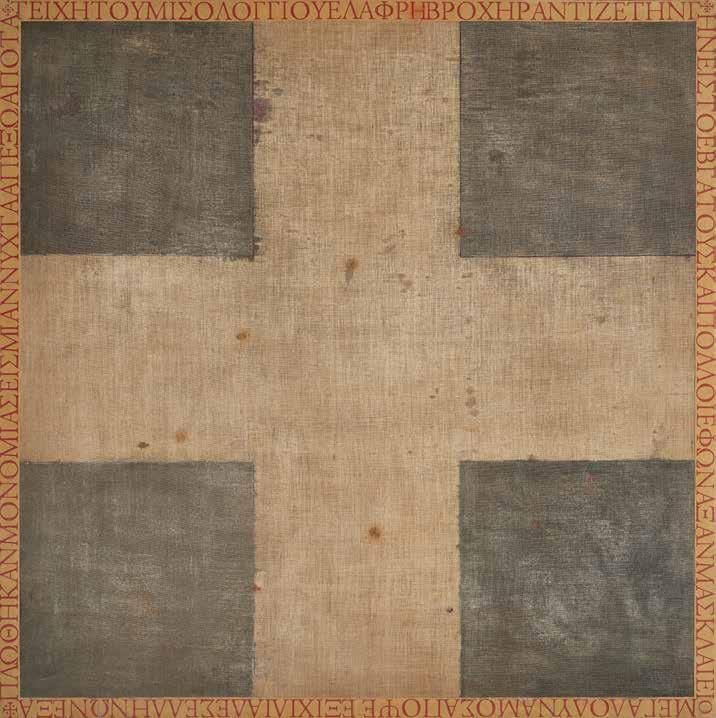 From 20.05.2017 to 20.09.2017
National Gallery – Nafplion Annex
The art on display in my exhibition relates to the city's historical past as well as to the museum's focus, which is art inspired by the Greek War of Liberation (1821).
I have always liked Nafplio. I first saw the city as a child – a real-life illustration taken from our history textbooks: the small, unassuming capital city of the newly established Modern-Greek state. Towering over the city is the fortified rock, Palamidi. I climbed up to the black hole where Kolokotronis, the great war hero, was jailed. In my mind's eye, I always see him as a free man. Now, I'm coming back, as a painter this time, for an exhibition at the National Gallery Annexe. I feel honoured. I chose works that involve our common heritage.
Christos Bokoros
(excerpt from an essay that accompanies the exhibition)
National Gallery Nafplio Annexe
Address: 23, Sidiras Merarchias, Nafplio
Curated by Lambrini Karakourti-Orfanopoulou
Exhibition duration: 20/5–20/9/2017. Extended until January 7, 2018.