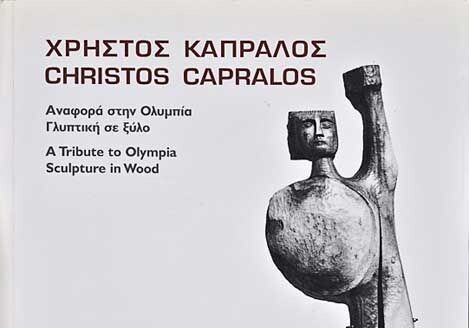 From 26.07.2004 to 31.10.2004
National Glypthotheque
At the time the Henry Moore Retrospective was held, an exhibition of the monumental wooden sculptures by the great Greek artist Christos Kapralos was presented at the National Glyptotheque, Building 2.
In 1965, a new material, pliable eucalyptus tree trunks, entered the sculptor's creative horizon, giving him new stimuli and introducing new forms. The artist was inspired by the shapes of the trunks in order to create his monumental compositions. The eastern pediment of the temple of Zeus at Olympia inspired him the imposing group called "Parody of the Olympia Pediment". Concurrently to the monumental pediment group, Kapralos created several individual figures on display at the National Glyptotheque, as well as the monumental composition of a most original "Crucifixion", in which Christ is shown crucified upside down, like Saint Peter. Abstraction, organic form, vitality and a profound human sentiment are characteristic of Kapralos's wooden sculptures.
The complete works by the preeminent Greek sculptor, together with his museum on the island of Aegina, now belong to the National Gallery according to a Christos and Souli Kapralos Foundation Board decision complying with the foundation's statute.
Exhibition Curator: Efi Agathonikou, Curator at the National Gallery of Greece
Sponsor: COSMOTE