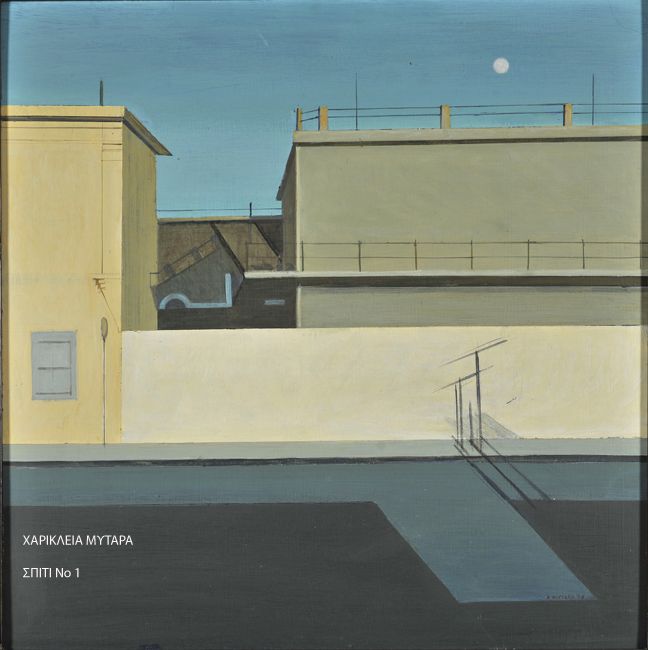 From 10.08.2013 to 29.09.2013
Regional museums and cultural centers
Sifnos, Old School, Kastro, 10/08/2013-29/09/2013
For the fifth consecutive year, under the policy of decentralization and strengthening local presentation and promotion of Greek art efforts, the National Gallery has responded positively to the request for Sifnos Municipality exhibition activity on the island.
For the fifth consecutive year, in collaboration with the Municipality of Sifnos, the National Gallery held an exhibition entitled "Female creation in the depths of the National Gallery". The female creation is a matter of particular interest. After a survey through postwar and contemporary art collections of the National Gallery, 22 women artists and 24 works were selected.
The exhibition to the gallery of Sifnos aims to present a small sample of women works, contemporary and unknown, which has not previously been presented in exhibitions of the Gallery. In this exhibition co-exist some well-known, famous artists, with rich pioneering work and major exhibition activity.
The oldest female artists are the two sculptors, with a huge supply and a corresponding representation in the collections of the National Gallery, Bella Raftopoulou (1902-1992) and Froso Efthimiadi-Menegaki (1911-1995).
Most artists are mainly presented in earlier generations of 1950-1960, as Diana Antonakatou (1922-2011), Irene Apergi (1921-1994), Joanna Asmani (1929), Maria Ramfos (1929-1986), Tita Kriezi ( 1930), Evdoxia Psyrropoulou-Karayanni (1931).
In the next generation of 1970 belong the largest number of artists like: Nana Isaia (1934 to 2003), Charikleia Mytara (1935), Yvonne Syrmopoulou (1936), Eleonora Archelaou (1937), Christina Zervos (1937-1988), Freideriki Douvis ( 1938), Hara Tzanne-Gkineroup (1938), Sophia Vari (1940), Anastasia Giannisi (1940-1990), and later Leda Papaconstantinou (1945) and Marianna Strapatsaki (1947). From the younger generation of 1980 and 1990: Irene Iliopoulou (1950), Rinio Kyriazidi-Mourelou (1952) and Katerina Marouda (1958).
The works on view include art painting on canvas, paper, wood, aluminum, acrylic glass, sculpture on stone, iron, mixed techniques, etc. The subjects also have a variety of classic scenery, rural or urban environment, interior, still life, portraits, female nudes, group portraits, abstract compositions, subtractive deployments, geometric shapes.
Dr. Lina Tsikouta-Deimezi
Curator of the National Gallery