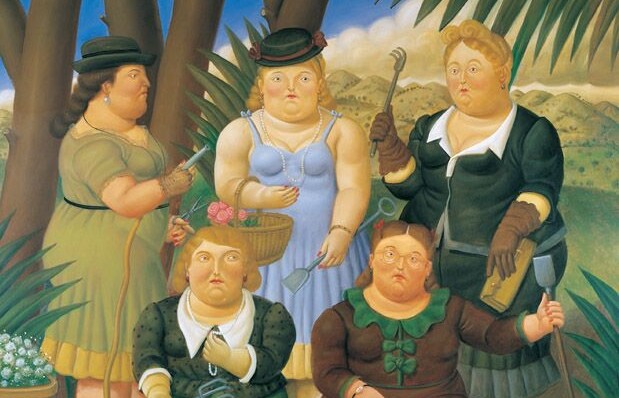 From 22.05.2006 to 23.09.2006
National Gallery - Central Building
Botero started out from a small Colombian town to become one of the most successful artists of our times. His art is rooted in the folk art tradition of his homeland, while at the same time conveying the influence of great Western European artists – from Giotto, Piero della Francesca, and Velázquez to Picasso.
The retrospective exhibition comprised works of all periods of his creation; among them, a group of works depicting the tortures of Iraqi prisoners in the Abu Ghraib prison and revealing the artist's social awareness, which first went on display at the National Gallery.
Botero mostly depicts the anonymous and downtrodden everyday people shown in their natural surroundings. Facial and physical features and emblematic elements evoke Latin America, especially the artist's native Colombia.
The public had an opportunity to admire Fernando Botero's work in all its diversity at the National Gallery, where 142 of his paintings went on display.
With their exuberant volumes, the Colombian artist's figures express nostalgia for the lost paradise, where the primordial couple innocently and uninhibitedly enjoyed love and the fruit of the land.
Botero's superlative – both literally and metaphorically – humanity is here proposed as a therapeutic antidote for people who live in Western societies of abundance, who suffer from the deprivation syndrome of a never-ending diet.
Exhibition Curator: Dr. Nelly Missirli, Director of Collections and Museological Planning at the National Gallery of Greece
Sponsor: National Bank of Greece Private Banking
Communication Sponsor: Hellenic Broadcasting Corporation (ERT)