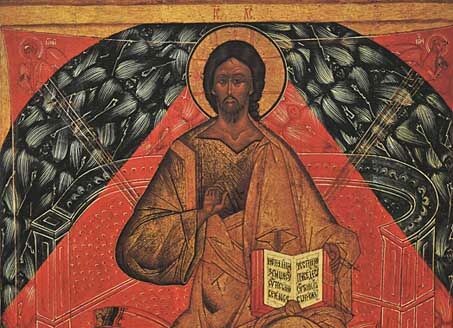 From 13.04.1994 to 30.06.1994
National Gallery - Central Building
The 11th-century "Great Chronicle" documents the bedazzlement of the representatives of Prince Vladimir of Kiev when he visited the Haghia Sophia, in 988. The prince was later to adopt Christianity, thus setting the foundation for establishing Holy Russia with the Orthodox religion as the cohesive agent.
In the 9th century, the Greek saints Cyril and Methodius created the Slavic alphabet, based on the Greek alphabet, and translated the Holy Bible and liturgical texts. The ties with Byzantium were forged in the crucible of Orthodox faith and remained in force throughout the lifespan of the empire and after the Fall of Constantinople.
Shared dogmatic and aesthetic principles led the spirit and the hand of the Russian icon painters, who were trained under Greek teachers. A characteristic example is Theophanes the Greek, who, according to tradition, trained the most spiritual painter in Russian iconography, Andrei Rublev at the turn of the 15th century.
The exhibition "Gates of Mystery" featured rare icons and other valuable exhibits from the Russian State Museum in St Petersburg, the largest museum of its kind in the country. Organized for the first time by the Russian Inter-Cultura Foundation, the exhibition was held in some of the greatest museums in the U.S.A. and Europe, with great success.
Enriched in content and renewed in spirit, it was also hosted by the National Gallery of Greece.
Exhibition Curators: Dr. Manolis Borboudakis, Head of the Ephorate of Byzantine Antiquities of Crete
Efi Agathonikou, Curator, National Gallery of Greece
Sponsor: ANT1