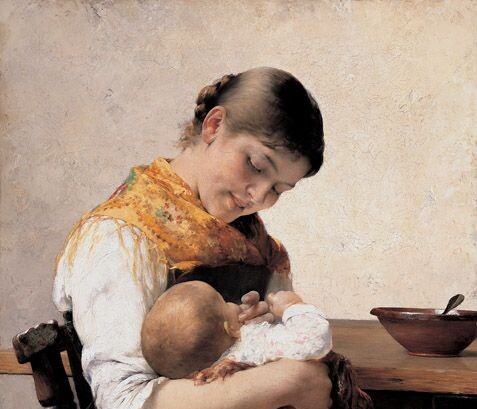 From 14.11.2005 to 30.01.2006
National Gallery - Central Building
The National Gallery organized a major retrospective exhibition of the preeminent exponent of the Munich School and the museum's first director.
Georgios Iakovidis enjoyed prominence at the forefront of Greek art life during the critical first three decades of the 20th century. Critical, not only in that the great changes then underway in the political and social sectors formed the foundations of Modern Greece, but also in that similar transmutations transformed the landscape of Modern Greek art at the same time. The first intimations of modernism arrived from Paris and other European art centres, even Munich, as the daring painting of Nikolaos Lytras, the son of Nikephoros, would prove.
What was the contribution of Iakovidis and his position in the history of painting, not only of Greece but also of Germany, considering that half of his successful career was in Munich, where he lived from 1877 to 1900?
The young artist's early works already demonstrated all the virtues that he was to preserve and develop in his mature work: simplicity and immediacy in his observation of his sitters, unpretentious, natural poses, psychological insights into their character. Thus, in these early works genre painting imperceptibly slips into realism. This realistic predilection also marked his mature genre paintings, adding to them verisimilitude, naturalness and persuasion. This element is particularly characteristic of his paintings of children, a privileged domain of Iakovidis's painting. His works convey and highlight the distinct relationship between the first and the third age, the sunrise and sunset of life.
The insightful psychologist, the acute observer of human nature was backed by an incomparable draughtsman. And when the artist manages to break free from the brown chiaroscuro of academia, a sensitive colourist is revealed. The wealth of colour and bright tonalities gradually displaced the dark tones of his early works.
The figures he depicted in outdoor settings reveal his familiarity with the works of French en plein air painters and Impressionists.
Exhibition Curator: Dr. Olga Mentzafou-Polyzou, Director of Collections and Museological Planning at the National Gallery of Greece
Sponsor: EUROBANK Private Banking
Communication sponsor: ERT