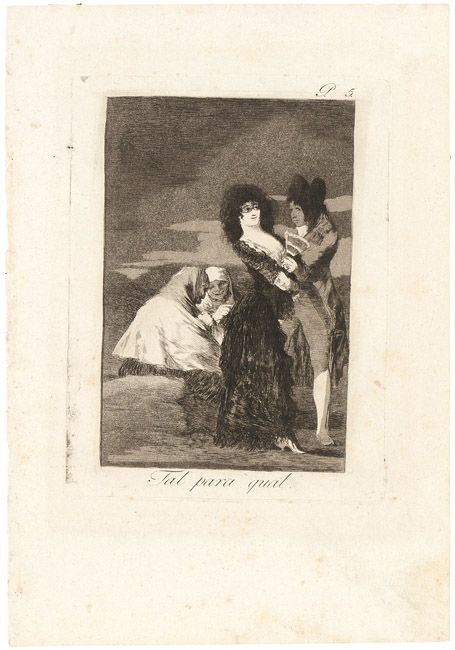 From 25.06.2008 to 20.10.2008
National Gallery - Central Building
Participating in the commemorative events organized throughout the world for the 180th anniversary of the death of the great Spanish artist Goya (1746-1828), a display of the four famous series of etchings in the museum's permanent collections was held at the National Gallery.
They comprise 212 extremely rare and valuable original prints acquired in 1961-1965 by the late Marinos Kalligas, Director of the National Gallery from 1949 to 1971; the exhibition was dedicated to his memory.
Goya's famous etchings comprise four series of corresponding thematic sections:
The Caprices, 80 prints which, according to the artist, reveal and condemn "human passions and perversions", were completed in 1799. The National Gallery series derives from the 1st Edition of 1803.
In The Disasters of War, Goya conveys, in 80 etching plates produced between 1810-1820 his anger, outrage and revolt against the atrocities committed by Napoleon's army in the invasion of Spain in 1808-1814. The National Gallery series derives from the 1st Edition of 1863.
The 33 etchings of Bullfighting first circulated in 1816. An aficionado of Spain's national sport, Goya narrated in this series the prehistory of bullfighting and depicted in an almost cinematographic manner unique moments and highlights of famous bullfighters of his time. The National Gallery series derives from the 3rd Edition of 1853.
Disparates were produced in 1815-1824. In the 18 works of the series, imagination, dream, terror and vertigo introduce us to the romantic aesthetics of the Sublime. It is not an accident that this enigmatic series has been an inexhaustible source of inspiration for romantic, symbolist and surrealist artists, even Picasso. The National Gallery series derives from the 2nd Edition, printed in 1864 under the title Proverbios.
Exhibition Curator: Dr. Marilena Cassimatis, Curator at the National Gallery of Greece
Sponsor: Lavrentiadis Group of Companies
Communication sponsor: ERT