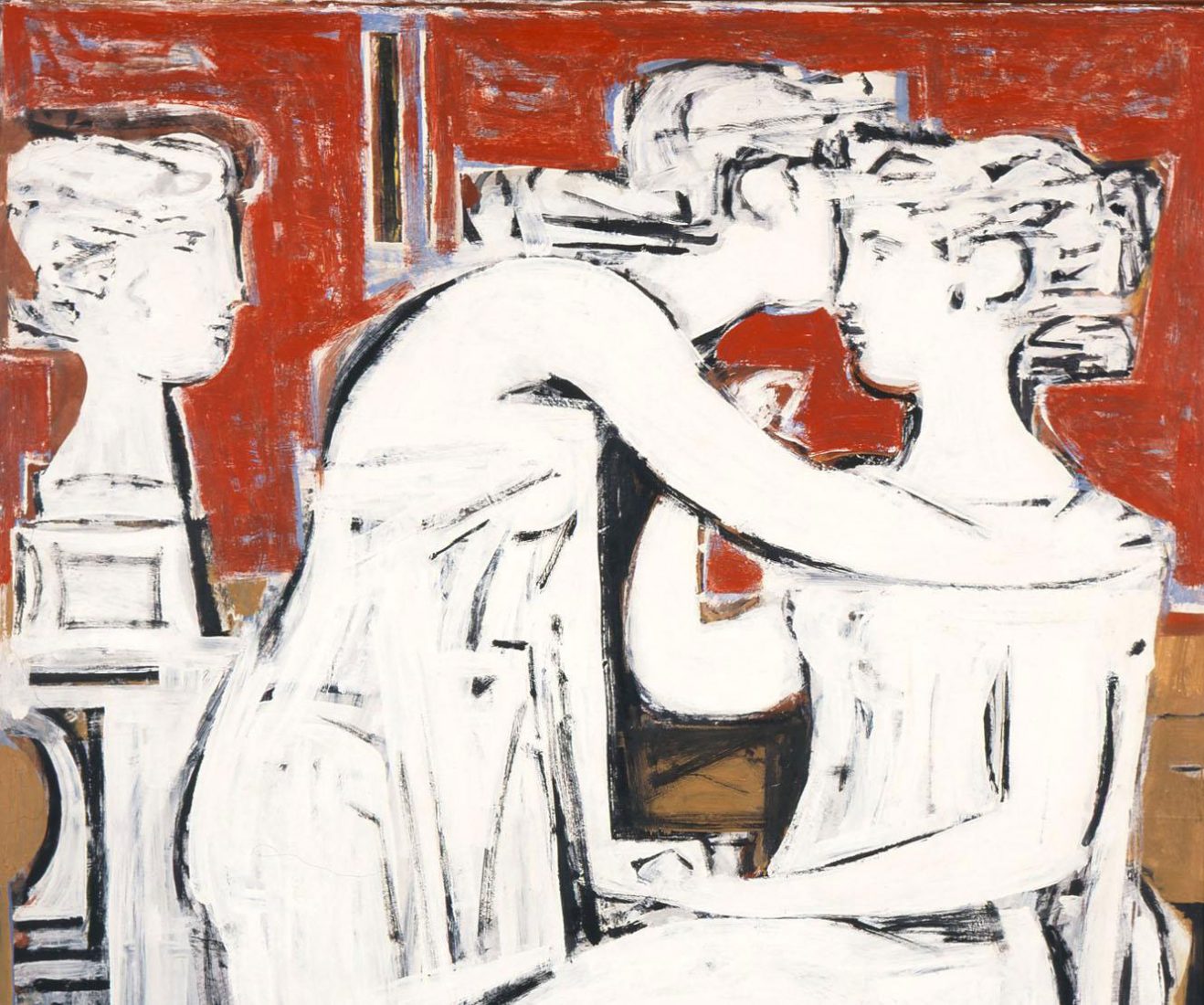 TEMPORARY EXHIBITION IN INTERACTIVE TOUR
From 10.12.2007 to 18.02.2008
National Gallery - Central Building
The exhibition "Classical Memories in Contemporary Greek art" was organized and presented for the first time in winter 1999-2000 to mark the inauguration of the Cultural Centre of the Alexander S. Onassis Public Benefit Foundation in the Olympic Tower in New York. An enriched version was held in Istanbul, at the Kemal Ataturk Cultural Centre (22/5/2003-30/6/2003). In October 2007, the exhibition inaugurated the Cultural Year of Greece in China at the Capital Museum in Beijing (18/10/2007-12/11/2007), where it met with great success, again sponsored by the Onassis Foundation.
In Vienna's famous Kunsthistorisches Museum, thousands of visitors admired 53 works by Greek artists, from Parthenis, Ghika, Engonopoulos, Moralis, Nikolaou, Vassileiou, Kapralos, Avramidis, Thodoros, Papagiannis to Fassianos, Karas, Mytaras, Sorongas, Droungas, Lazongas, Christakis, and the younger artists Manoussakis, Bokoros, Papadimitriou, among others. The Vienna exhibition (5/7/2008-24/8/2008) marked the visit to the Austrian capital city of the President of the Hellenic Republic, Mr. Karolos Papoulias. The selection of artists and works focused on their dialogue with Antiquity, an intellectual current that emerged in the interwar period within the context of the movement of "retour à l'ordre" and tradition, noted throughout Europe at the time. In Greece, a synthesis of modernism and tradition was the main flag for the Generation of the 1930s. After the War, this ideology continued to be alive in many artists who may be considered as successors to the famous Generation of the 1930s.
After a break in the dialogue with Antiquity due to the dominance of abstract tendencies in the 1950s and 1960s, the ancient world returned during the seven-year period of the military junta in Greece (1967-1974) as an ironic comment on the rhetorical exploitation of the ancient heritage by the Colonels. After the restoration of Democracy, especially in a post-modern context, artists freely drew forms and concepts from the ancient world in order to create their own hybrid images. An expanded version of this exhibition was held at the National Gallery of Greece (10/12/2007-18/2/2008).
Exhibition Curator:
Dr Olga Mentzafou-Polyzou, Director of Collections and Museum Planning, National Gallery of Greece
Sponsor:
Alexander S. Onassis Public Benefit Foundation
Communication Sponsor:
Hellenic Broadcasting Corporation (ERT)