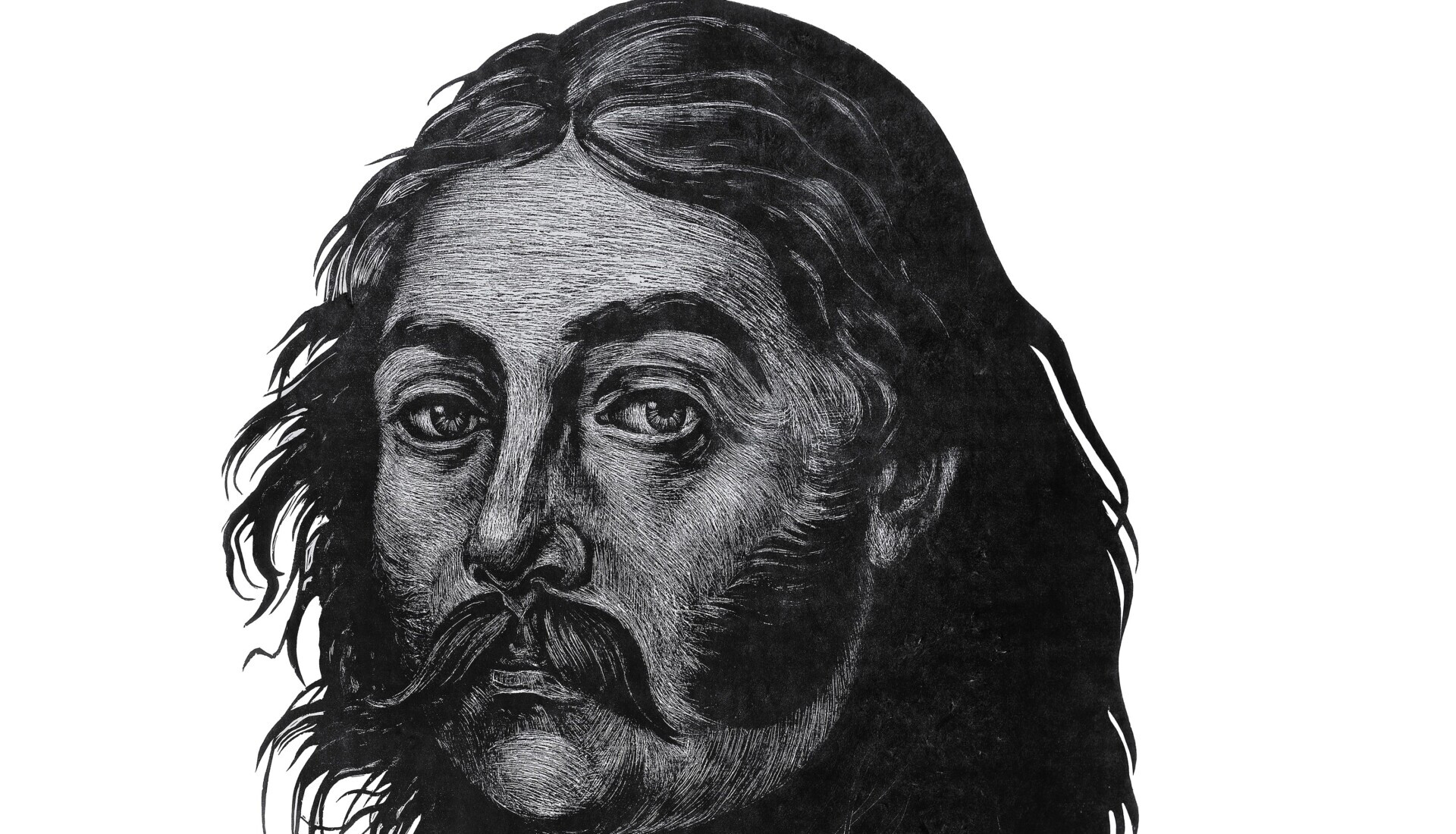 EXHIBITION
to 31.08.2023
National Gallery - Central Building
Engravings by Zacharias Arvanitis
The National Galllery-Alexandros Soutsos Museum concludes the bicentennial anniversary year 202, with a special exhibition devoted to the Heroes of the War of Independence, in 1821.
This anniversary exhibition inaugurates the new mezzanine space, intended to host small but significant exhibitions.
The exhibition includes twenty engravings by Zacharias Arvanitis, representing an equal number of large scale portraits of key figures from the War of Independence in 1821.
The term megalographia was used in 1844 by the then prime minister of Greece Ioannis Kolettis to describe the scale, and perhaps the moral gradeaur, of the portrait of Georgios Karaiskakis, which he commissioned from the brothers Georgios and Philippos Margaritis. I attribute a similar semantic scope to the term in order to describe, not only the larger-than-life size, but mainly the ethos and stunning power of conveyed by the portraits of heroes of the War of Independence, engraved on composite wood, by Zacharias Arvanitis. A superb draughtsman, the artist, who is mainly a painter, devises an original supple, and dense engraving gesture capable of satisfying the aesthetic and expressive requirements of these distinctive works. The precision of drawing, the energetic shading, the judicious handling of black and white, all contribute to bringing out into sharp relief each face, suggesting their age, emphasising their character, implying their emotions.
These megalographies of Fighters by Zacharias Arvanitis provide enlarged likeness, which reflect the crystallised form these figures have acquired in the Greek collective unconscious, shaped by testimonials, descriptions, stories – above all by the mythology surrounding their heroic deeds. By suppressing circumstantial elements, whether related to dress or status symbols, the artist eliminates all historical specificity, turning the faces of the Fighters into archetypes. These are the heroes whose bravery, faith and commitment to the sacred cuse of the liberation struggle, whose determination and self-sacrifice gave Greece its independence. Each successive generation of Greek deserves to envision them in its own way, while always keeping in mind that we owe them the free air we breath.
Zacharias Arvanitis was a dear colleague of mine at the Athens School of Fine Arts. A favourite student and close associate of Yannis Morali, first, and of Dimitris Mytaras, later in their Athens School of Fine Arts labs, Arvanitis went on to become a full professor and Workshop A in 2002. The artist's introverted, modest nature offered no hints of the explosive power contained in his Megalographies.
Marina Lambraki-Plaka
Professor of Art History
Director, National Gallery Alexandros Soutsos Museum
The museum ticket for the permanent exhibition is valid for this exhibition.