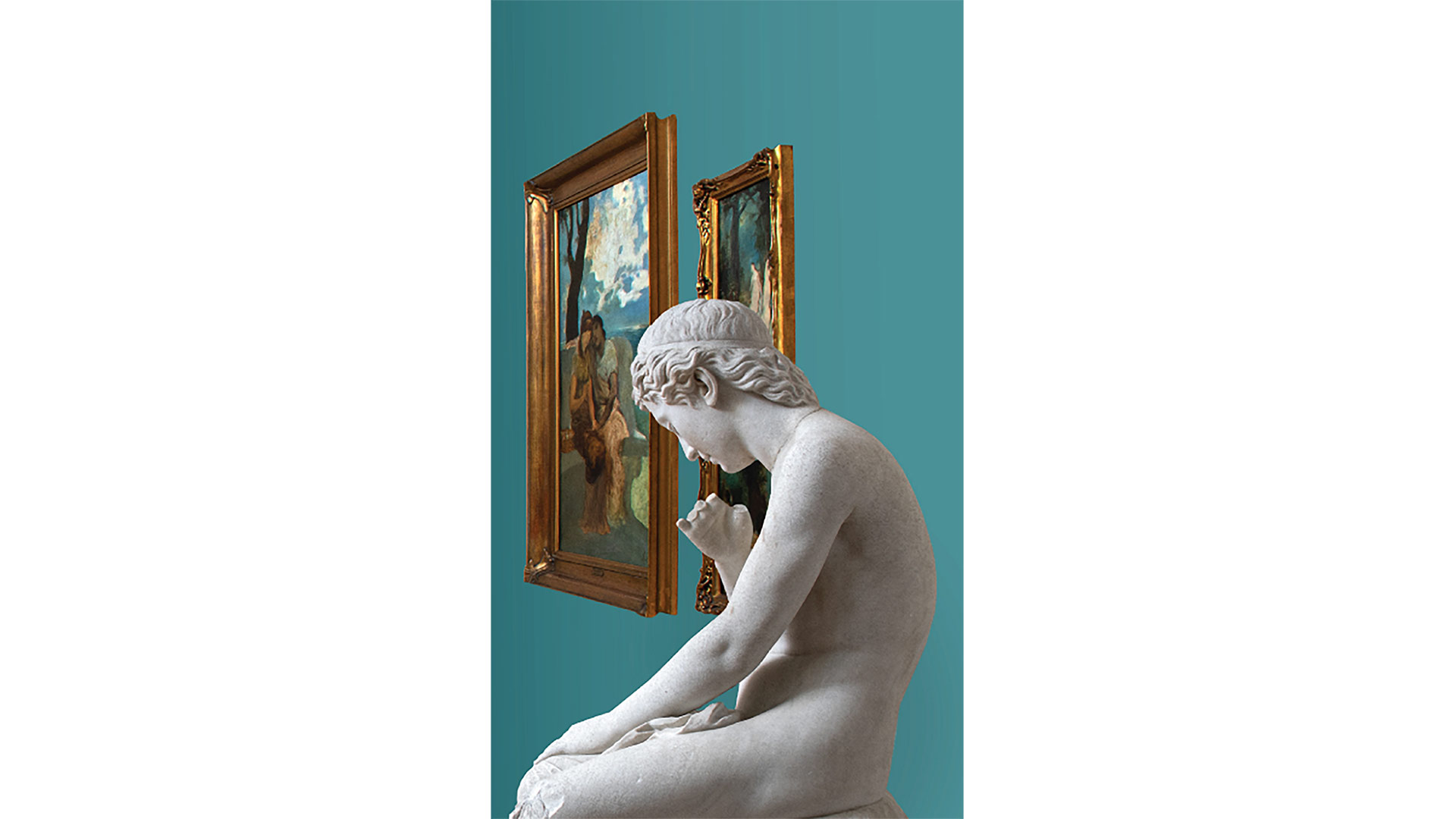 From 10.06.2023 to 30.05.2024
National Gallery – Nafplion Annex
(Nineteenth-First Half of the 20th century)
The exhibition Myths and Symbols in Modern Greek Art (Nineteenth-First Half of the 20th century) at the National Gallery- Alexandros Soutsos Museum's Nafplio Annexe aims to illuminate the role of art through the dialectical relationship between art, history and society. On view are sculptures, paintings and drawings that trace the creative approaches of Greek artists who adopted, developed and transformed the form and content of myth into new creative propositions. The exhibition also showcases the different starting point of each artist. Moreover, through the educational programmes that accompany it, the exhibition aims to decode the symbols recurring in these mythology – themed artworks- symbols which are often latent- and to identify values and messages of continuing relevance today.
The reception of the myth by the Greek painters and sculptors   was proposed according to the academic stylistic framework of the time. However, in the final decades of the 19th century, European Symbolism gave new dynamism to mythological themes, preparing the ground for the avant-garde artists of the 20th century.
Every sculpture, painting and drawing on view in this exhibition comes from the National Gallery-Alexandros Soutsos Museum's collections, offering a panorama of pioneering movements in Modern Greek art.
Curators
Lambrini Karakourti-Orfanopoulou
Tonia Giannoudaki