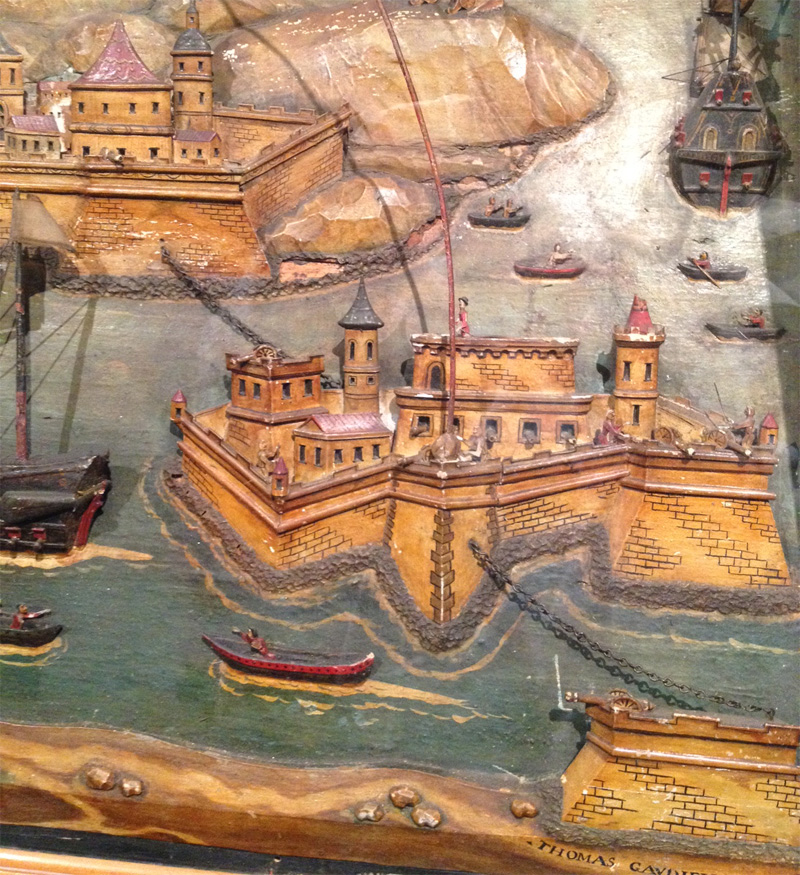 From 02.04.2016 to 15.09.2016
National Gallery – Nafplion Annex
The exhibition is organizing as part of the events by the Municipality of Nafplion and the Ioannis Kapodistrias Foundation to mark 300 years from the end of Venetian rule(1715), thinking of the Grand Tour in Greece was above all a journey in history. Captured on the pages of illustrated travel books, this journey to the remote past becomes history and knowledge in the exhibition Nafplion through travellers' eyes from the Venetian period to the 19th century.
The exhibition provides an opportunity for museum visitors to discover the city of Nafplion and to wander on paths of history, architecture and topography, when Nafplion was one of the most important Venetian acquisitions from the Serenissima of Saint Mark.
The exhibition comprising engravings and works (16th-19th century) from the extensive collection from the collection of the Ioannis Photopoulos family, maps of the Peloponnese from the National Bank of Greece Cultural Foundation that depict the Kingdom of Morea in impressive images, rare travel books by Vincenzo Maria Coronelli, the leading cartographer of the Venetian school from the Onassis Foundation, Aikaterini Laskaridis Foundation and the collection of Efstathios Finopoulos from the Benaki Museum.
Presented also engravings and works from the collections of the National Gallery-Alexandros Soutsos Museum and the National Historical Museum in Athens,digital reproductions from Correr Museum in Venice, the Analytical land registry of Nafplion in digital copy from Academy of Athens and a rare document that depicts the recapturing of Nafplion (1686) in assemblage from Th. Theodorou collection.