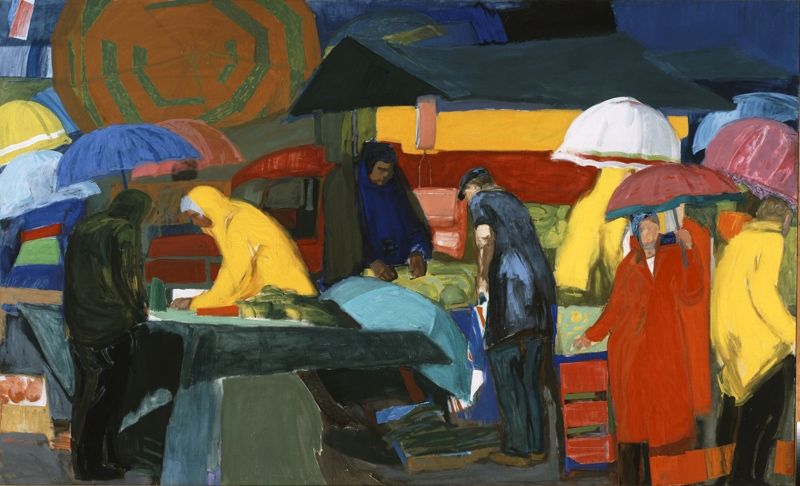 From 11.12.2010 to 27.03.2011
Regional museums and cultural centers
Karditsa Gallery, 11/12/2010 – 27/03/2011
The National Gallery-Museum-Alexander Soutsos acquired the last 18 years some 3,000 works from legacies, donations and purchases. These include major donations of the works of Tetsis, Nicolaou, Mytaras Fasianos, Daniel, but also individual donations of many other artists. There are also four major donations of sculptural works of Ioannis Avramidis, Frosso Efthimiadi-Menegaki, Bella Raftopoulou and Christos Kapralou.
Two major exhibitions with different projects and on "New Acquisitions" were organized in the premises of the National Gallery in 2006 and 2007, and a short exhibition at the Annex Nafplion 2007. These exhibitions showed the evolution of Greek art from the 19th to the 20th century and modern creations with paintings, installations, structures, sculptures and reliefs.
The National Gallery, in cooperation with the Municipal Gallery of Karditsa, presents a new, the 9th version of new acquisitions, entitled "New Acquisitions of the National Gallery, 1992-2010, from the 19th to the 21st century: Performing arts". In Karditsa's exhibition exist 65 works of figurative art, presenting the evolution of Greek art, from the 19th century, but also different aspects of Greek art of the 20th century as well as contemporary creations until the early 21th century.
Exhibition curator:
Dr. Lina Tsikouta curator National Gallery