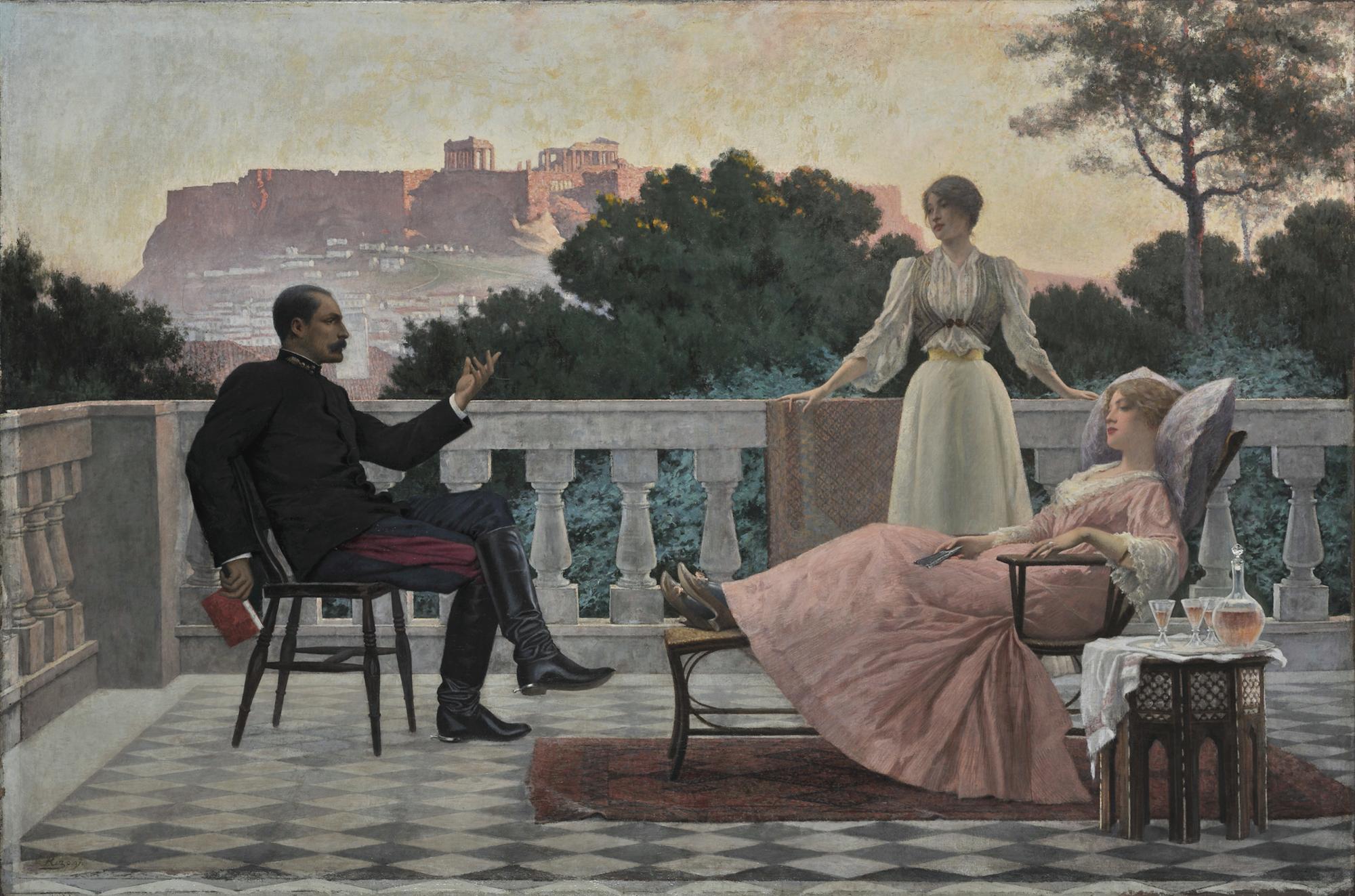 EXHIBITION
From 30.09.2021 to 07.02.2022
Abroad
The exhibition, organised on the occasion of the bicentenary of the 1821 Greek Revolution, aims to highlight the links between Greece and European culture, with a particular focus on the relations between Paris and Athens.

In the 17th and 18th centuries, the ambassadors who visited Greece on their way to the 'Sublime Porte' discovered an Ottoman province that fascinated artists and intellectuals. The Greek War of Independence in 1821 was supported militarily and financially by parts of Europe and generated considerable popular enthusiasm. Liberated in 1829, Greece declared Athens its capital in 1834. The young Greek state, influenced by the German and French presence on its territory, based its modern cultural identity on French and German neoclassicism. The preservation of the Greek national heritage – aided by the creation of European archaeological institutes such as the French School of Athens, founded in 1846 – revolutionised knowledge of Greece's material past.

This exhibition is a first attempt to cross reference the history of archaeology with the development of the Greek state and modern Greek art. The excavations at Delos, Delphi and the Acropolis uncovered a colourful Greece very different from the neoclassical ideal. The great Universal Exhibitions of the late 19th century presented a new Greek art clearly influenced by the country's Byzantine and Orthodox identity.

ORGANISED BY:
Marina Lambraki Plaka, director of the National Gallery–Alexandros Soutzos Museum, Athens; Anastasia Lazaridou, director of Archaeological Museums, Exhibitions and Educational Programmes, Hellenic Ministry of Culture and Sports, Athens; Jean-Luc Martinez, president-director of the Musée du Louvre.
Curator and Co-ordinator from the National Gallery-Alexandros Soutsos Museum: Dr Maria Katsanaki, Curator of the 19th century Greek Painting.