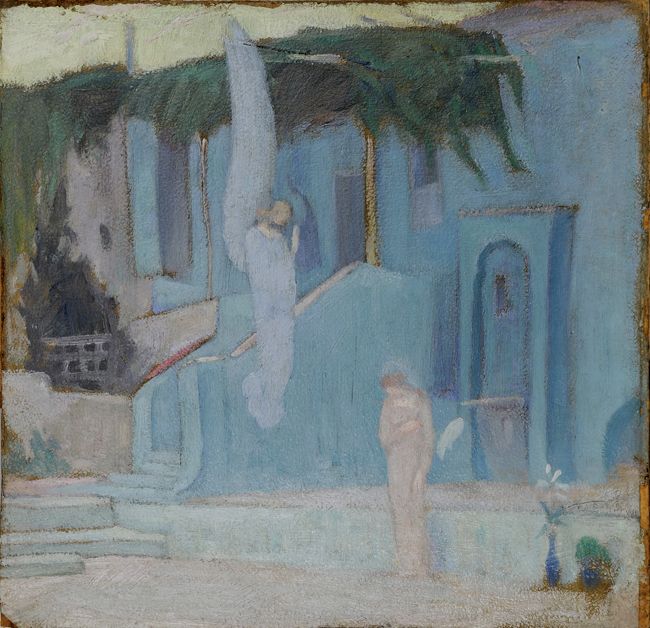 From 13.09.2015 to 28.10.2015
Regional museums and cultural centers
Chios, Maria Tsakos Foundation,13/09/2015-28/10/2015
The National Gallery – Museum Alexandros Soutsos organized the exhibition "Religious themes in modern Greek art. Parthenis and the sanctity of writing ".
Two projects bring the main grounds: the search of light as redemption, the telling of light as an image.
The exhibition is organized into three sections:
A. The notion of where the divine roots with works of Konstantinos Parthenis (1878 / 79-1967), Marios Spiliopoulos (1957), George Sikeliotis (1917-1984), Spyros Papaloukas (1892-1957), Agenor Asteriadis (1898- 1977).
B. A section with works recounting the life of Christ. Centerpiece is the twelve works of Konstantinos Parthenis . The narrative ends with the post-Byzantine style of an unknown 17th century artist, the painting of Fotis Kontoglou (1896-1965), the experimenting Parthenis and Emmanuel Zepou (1905-1995) with writings of modernity and the abstract drama of Kostas Tsoklis (1930).
C. A section with the central theme of the Annunciation and the Virgin Mary with the baby. The viewer has the opportunity to, briefly, see, study, compare how these themes are depicted in modern Greek painting. There are painting versions of the Heptanisian: Panagiotis Doxaras and Gerasimos Pitzamanos (1787-1825), the imposing writing of Nikolaos Gizis (1842-1901), the lean and rich writing of Parthenis, the study delivered to the mosaic of Bata-Valaora (1947) and the outline of Constantine Artemis (1878-1972).
The exhibition is an opportunity for the public of Chios to come closer to major works of modern Greek art. It is accompanied by a bilingual catalogue and an educational triptych form designed by Thanasis Spiliopoulos, aimed at secondary and high school students so that they understand the different artistic writings.
Exhibition curator:
Zina Kaloudis
Curator of the National Gallery
Sponsorship:
Maria Tsakos Foundation International Research Center Delivery
Michael Livanos 51
82100 Chios
Opening hours: Monday to Friday 9.00 – 15.00 Sunday 10.00 – 15.00