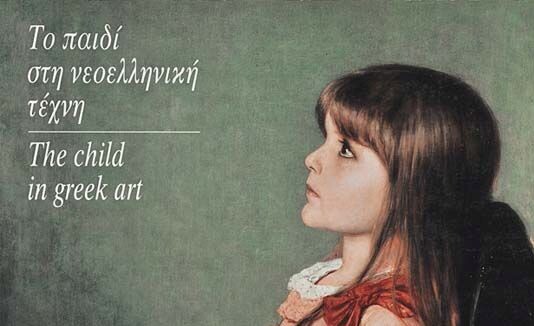 From 15.12.1993 to 13.02.1994
National Gallery - Central Building
The exhibition "The Child in Greek Art. 19th-20th Century" proposed a fascinating journey, not only into the children's world, but also into the private realm of the Greek family and society. It traced the development of Modern Greek art and the transformation of society through a particularly popular theme.
In historical painting, children were seen as supporters and witnesses of the Greek War of Independence. In genre painting, which depicted rural and family life and Greek customs, children were often the focus. In realist urban genre painting, the setting was now the city, and farmers' children became young breadwinners. Portraiture proposed the falsified image of a young member of the upper class seen as a miniature image of an adult. At the time, children, boys and girls alike, were often depicted with a book in their hands, the symbol of a society that sought to attain a higher status through education.
In the works of the Impressionists, the Post-Impressionists and other exponents of Greek modernism, the colourful, joyful world of children became a pretext for purely formal explorations.
Greek painters often provide convincing insights into children's psychology and behaviour. It was in this genre that Georgios Iakovidis excelled, becoming the painter par excellence of childhood and of the dialogue between the tender youth and the mature elders.
Exhibition Curators: Dr. Aphrodite Kouria, Art historian, Irene Orati, Curator at the National Gallery of Greece
Sponsor: JACOBS SUCHARD/PAVLIDIS