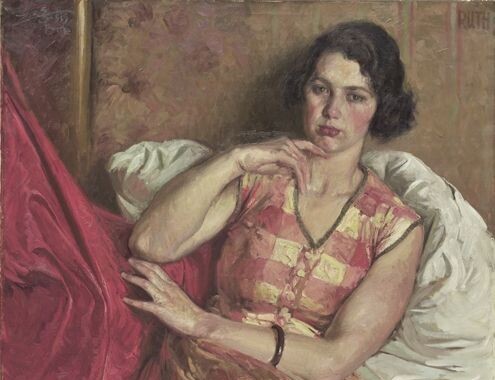 From 29.05.2012 to 15.10.2012
National Gallery – Nafplion Annex
The annex of Nafplion organizes this exhibition emphasizing on the variations of Greek art during the decades 1930-1940. At that era the problems become anthropocentric, they change form and artists are looking for tradition, for values that become idols. They discover the symbolic world of Byzantine painting and abstraction of images, the folk art and geometric forms of texture and the harmony and balance of classical art. Within this atmosphere, artists study the Greek landscape, discover the Aegean and the Greek islands, looking into austerity the Apollonian spirit of ancient Greek art, studying Byzantine art and promote folk art. In this tradition they are looking to maintain their authenticity, "their Greek element".
A key feature of the artistic creation of this period is the domination of the mind on the feeling, manifested by strong moldings in composition and design, while the color removed from nature and becoming more spiritual. The mature work of Parthenis witness these changes. The Anatolian Fotis Kontoglou seeks inspiration exclusively in Byzantium and the Eastern tradition, rejecting all contact with Western art. The personality and his ideas would influence many artists of the '30s Generation. John Tsarouhis opens a fruitful dialogue with many traditions always through the reflections of contemporary art, particularly of Anri Matis. Some of the biggest names in Greek art of the 20th century are: Diamantis Diamantopoulos, Spyros Vassiliou Nikos Engonopoulos Nikos Chadjikyriakos Gikas and younger Yannis Moralis and Nicos Nicolaou.
The exhibition is represented by works of : K. Parthenis, C. Gounaropoulos, C. Bouzianis, Th.Triantafyllidis, N. Nicolaou, C.. Tsarouchis, Theophilus, S. Vasileiou N. Chatikyriakou Ghikas, A. Asteriadi, C. Moralis , A. Kontopoulos C. Steris. N. Engonopoulos and sculptures M. Tobros and Mn. Raftopoulos.