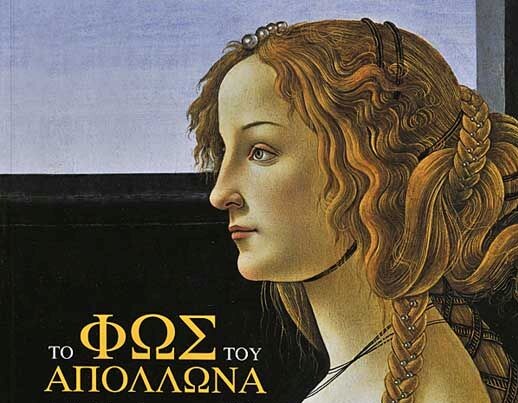 From 22.12.2003 to 31.03.2004
National Gallery - Central Building
The trend to revisit the teachings of Antiquity became universal during the Italian Renaissance. From its first intimations in the mid-14th century, in Boccaccio's and Petrarch's times, this refreshing spirit of a discourse with Antiquity came to prevail in all aspects of cultural life in the 15th century (the Quattrocento), with Florence, Venice, and the princely courts of the Italian peninsula at its centre, culminating in the High Renaissance in the early 16th century (the Cinquecento). The profound influence of Antiquity was now evident in political institutions and practical life, in morality and philosophy, language and literature, and above all in artistic creativity.
This yearning for Antiquity sprang from the common ideals, the corresponding world-views of the two eras, from anthropocentrism. The principle of Greek philosopher Protagoras became the motto of the new era: "Man is the measure of everything."
It was in this context that the cultural, spiritual, and intellectual movement of Humanism emerged. Humanism involved the revival of classical studies, when ancient authors were rediscovered and studied. Byzantine scholars were invited to Italy to teach the Greek language; artists made masterpieces inspired by the ancient models.
Five hundred works coming from 160 museums and collections from all over the world thoroughly illustrated this trend in the National Gallery in Athens. Legendary heroes of this great artistic revolution: Donatello, Ghiberti, Luca della Robia, Mantegna, Pollaiuolo, Ghirlandaio, Botticelli, Leonardo da Vinci, Raffaello, Michelangelo, Bellini, Tiziano, Veronese, Tintoretto, and many more revealed to us their own Greece.
Paintings, sculptures, bronze statuettes, wedding chests, medals, plaquettes, illustrated manuscripts, majolicas, and rare and valuable objects such as cameos and seals from the Medici treasures captured the magic of the Renaissance, marked by its longing for the Greek antiquity.
The exhibition was the result of cooperation between the Fondazione di Studi di Storia dell'Arte Roberto Longhi in Florence and the National Gallery in Athens.
The exhibition was organised under the Cultural Olympiad.
Curators: Professor Mina Gregori,
Chairman, Roberto Longhi Foundation
Professor Marina Lambraki-Plaka
Director, National Gallery
in cooperation with Efi Agathonikou and Artemis Zervou, Curators, National Gallery.
Sponsor: CULTURAL OLYMPIAD, Communication Sponsor: Hellenic Broadcasting Corporation (ERT)