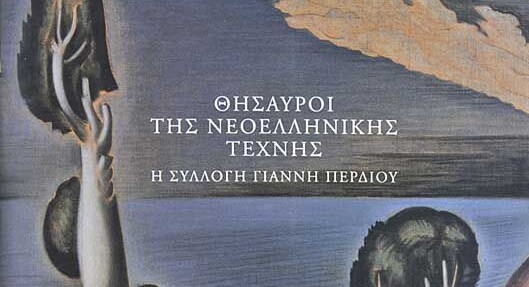 From 09.12.1998 to 15.03.1999
National Gallery - Central Building
A private collection is always of particular interest, perhaps not strictly in the art historical sense, but as a symbolic representation of an individual's taste, an indirect reflection of the spirit of the times. In this respect, a collection is special case in reception theory. The exhibits of "Modern Greek Art Treasures" on display at the National Gallery of Greece are the rich fruit of a long search, guided by passion and expertise.
The collector Giannis Perdios seeks and acquires paintings and other artworks on the basis, not only of quality but also of historical importance. This accounts for numerous works related to historical figures and events, such as the monumental portrait of the Count Schulenburg (1719) by Panayiotis Doxaras. Also the object of desire for Giannis Perdios as a collector are famous works, works which wrote history, such as The Eloped by Nikiforos Lytras, The Dog inspection and The Betrothal by Nikolaos Gyzis.
The works in the Perdios Collection are not only of a special historical importance but also of extraordinary quality.
Exhibition Curator: Dr. Nelly Missirli, Director of Collections and Museum Planning, National Gallery of Greece