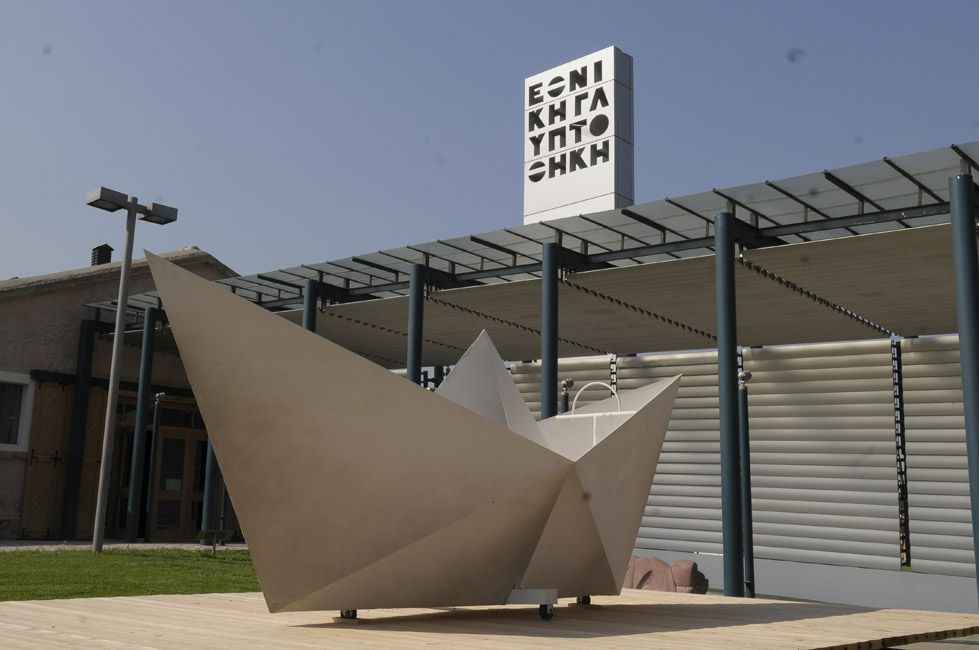 From 08.07.2009 to 10.12.2009
National Glypthotheque
The Athens Olympics Opening Ceremony returns in a major exhibition dedicated to the people who helped create it: the 7,000 volunteers.
Costumes and other items, photographs and videos from the rehearsals and the Opening Ceremony for the ATHENS 2004 Olympic Games are on display at the exhibition, including images from the boat and the Olympic rings of fire on water, from the Cycladic figurine and the allegoric landscape of the Greek islands, the images of the Clepsydra, artistic images which evoke life in Greece from prehistory to date, through to the Olive – the symbol of Peace and of the Olympic Games, will remind visitors of this great occasion and provide a glimpse into the making of this special moment for Greece and the world.
The exhibition features costumes from the Clepsydra. The Clepsydra, an ancient hourglass that measured time using the constant flow of water or sand, was an extravagant parade of stylised figures that came out of Greek frescoes, mosaics, sculptures and paintings, in a chronological array from prehistoric times until today. Specifically, 47 traditional costumes from various regions of Greece will be on display (including Macedonia, Sifnos, Astypalaia, Florina, Epirus, Asia Minor, Corfu, Peloponnese), alongside six Byzantine costumes, eight costumes inspired from Tanagra terracotta figurines, five Crocus collector costumes, four Caryatids, four horses and 30 Mycenaean armours. Also on display will be props from the Opening ceremony: 200 drums, pieces from the horses, the boat and Centaur.
The names of the volunteers who worked for the Athens Games ceremonies will be posted on the wall.
The costumes were made by the visual artist Angelos Mentis and his team. They are made of paper, gauze and plastic, and painted by hand in an accurate reflection of the originals.
The costumes and other items on display were conserved by the personnel of the Directorate of Conservation of Ancient and Modern Monuments, Ministry of Culture & Tourism.
Making-of videos, designed and directed by Athina Tsangari, member of the creative team responsible for the ceremonies, will be screened during the exhibition for the first time in public.
The photographs from the preparation for the ceremonies by Socratis Socratous will also go on display at the exhibition for the first time in public.

Concept and direction: Dimitris Papaioannou
Exhibition designed and curated by Lili Pezanou, set designer for the Opening and Closing ceremonies
Grand sponsor: Olympic Properties
Sponsor: Alpha Bank
Communication sponsors: ERT, NET 105.8, Trito 90,9 FM, LIFO, BEST 92,6, SKAI 100,3, Kathimerini