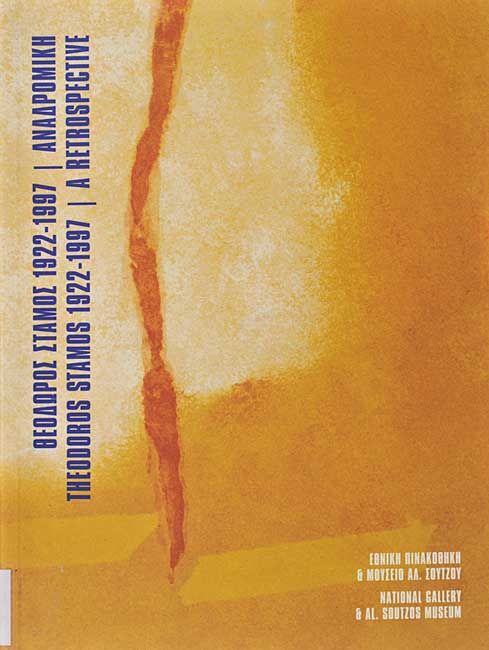 From 30.09.1997 to 30.11.1997
National Gallery - Central Building
The son of a large family of immigrants from the Ionian island of Lefkas, Theodoros Stamos was born and grew up in New York. At age 21, he was not only a mature artist with a personal idiom, but had already achieved a valid place in the New York art scene, with his first exhibition at Betty Parsons's historic gallery. Stamos belonged to the Abstract Expressionist School, several members of which were his friends.
Already in his early works, Stamos demonstrated a distinct relationship with nature, radically different from the European dualistic tradition, in which the painter-subject deals with nature-object. Here, on the contrary, the artist is identified with nature, and what he produces as an experience on the canvas is the depiction of his emotions, rather than the image in front of his eyes. In his mature works, the ties with a recognizable reality become looser. Abstract forms and visual signifiers balance dynamically, in immense spaces which create the sense that they extend far beyond the borders of the frame, a fact also indicated in the title of a large series: "Infinite fields".
A retrospective exhibition of Theodoros Stamos was a double debt on the part of the National Gallery to an internationally renowned Greek artist, as well as to a great donor who offered 45 of his important paintings to the museum.
The exhibition comprised 158 artworks which traced the artist's complete development.
Exhibition Curator: Dr. Anna Kafetsi, Curator at the National Gallery of Greece
Sponsor: Zacharias G. Portalakis BROKERAGE FIRM S.A.